SETTING SUNZIA UP FOR SUCCESS
A geospatial data-collaboration system simplifies project management by keeping details on track.
PROJECT STATS
Client
SunZia
Location
Phoenix, Arizona
Completion Date
Ongoing
Totaling 518 miles, the SunZia Southwest Transmission project consists of bidirectional extra-high voltage electric transmission lines and substations designed to transport energy from Arizona and New Mexico to customers and markets across the Southwest. The electricity distributed by SunZia will help meet the nation's demand for renewable energy and reduce dependence on fossil fuels for power production.
Quoted by SunZia as "the most valuable aspect of the project," our OneTouchPM technology helps to save time, stay on schedule and effectively share information among the many project participants involved. By integrating real-time data from disparate systems into a 4-D web-based geospatial dashboard, OneTouchPM makes information accessible to all team members, and has been invaluable in the program management of this project, minimizing errors by efficiently delivering critical information to all decision-makers and stakeholders.
OneTouchPM provides fast and convenient communication coordination between team members, helping project managers feel more in control of their day-to-day operations and allowing more focus on the tasks at hand. By keeping project details, data and team communication on track, project management is simplified, giving the team the tools they need to practice reliable and efficient project controls. While tools for project controls oftentimes aren't utilized until the construction phase begins, SunZia has had great success using OneTouchPM throughout the design phase to keep multiple contractors functioning as one integrated team. Utilizing OneTouchPM within the design phase has also been beneficial in creating a smoother transition for when construction begins.
OneTouchPM allows the SunZia project team to visualize crucial details to the creation of effective designs that are landowner and environmentally considerate. These details include aerial photos, sensitive areas, co-located and crossing utilities, environmental impacts, disturbance areas, field photos, geotechnical borings, 3-D overhead design, 3-D substation design, property boundaries and jurisdictional areas. This information is used to identify potential reroutes and coordinate with requests and requirements from landowners.
Within OneTouchPM, new tools are designed and customized specifically for our clients' needs. For this project, we created an integrated map book, allowing users to create static maps on the fly. As a result of this new feature, SunZia is able to focus on what matters — the data — as opposed to spending their valuable time generating maps. These OneTouchPM map books were further utilized on this project to generate static maps that were delivered to local, state and federal agencies to review and approve the construction of the transmission line.
In addition to the implementation of our OneTouchPM technology, our role in the SunZia Southwest Transmission project scope includes:
Design and engineering for overhead transmission
Design and engineering for underground transmission
Design and inspection of the Stormwater Pollution Prevention Plan
Environmental constructability reviews
Environmental permitting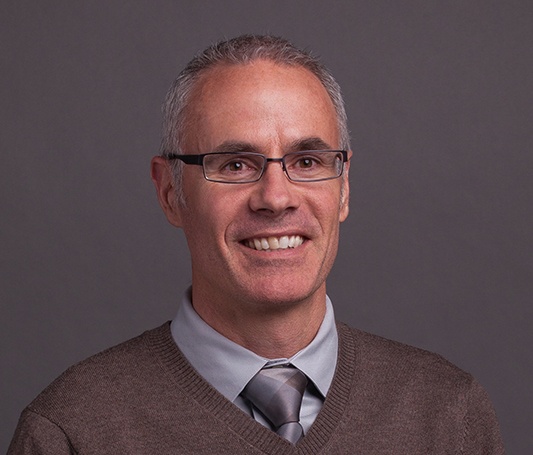 Christopher Yows
Business Development Manager