Changing the Way the Grid's Future is Planned
The way we consume electricity is changing, placing demands on the electric distribution grid that its creators never envisioned. To address evolving needs, the grid is in need of transformation. Learn how yesterday's grid planning methods must yield to holistic, data-driven distributions planning to optimize the investments of limited capital resources into grid infrastructure and maximize the effectiveness of transformative technologies.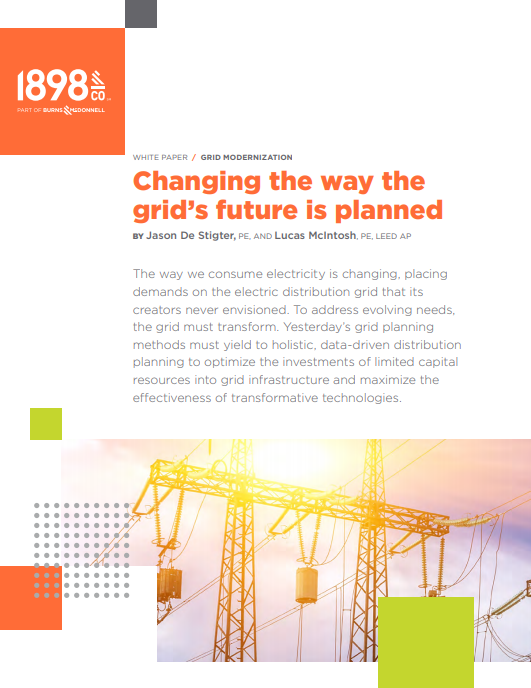 About 1898 & Co.
1898 & Co. is a business, technology and security solutions consultancy where experience and foresight come together to unlock lasting advancements. We innovate today to fuel your future growth, catalyzing insights that drive smarter decisions, improve performance and maximize value. As part of Burns & McDonnell, we draw on more than 120 years of deep and broad experience in complex industries as we envision and enable the future for our clients. For more information, visit 1898andCo.com.